As the leading human resources consultancy, we understand the importance of employing a professionally trained and highly qualified workforce. Our multicultural, dedicated team of experienced recruitment consultants is on hand around the clock to assist with your needs.
Our Consultants seek out, establish and cultivate business relationships to ensure profitable growth for our clients.
The strength of our team lies in our thorough awareness of Middle Eastern markets, and the ability to pinpoint specific trends and use that knowledge to ensure success.
Our phenomenal success is due to our professional approach, delivery of expert solutions, attention to detail, consideration of staff welfare and ethical work ethos.

 Raja Imdad Ali Khan
Chairman, CEO & Owner
rajakhan@raabienterprises.com
Raja Imdad Ali Khan started manpower services in 1984. After successful completion of 20 years in this field he opened his own company named M/s. RAABI Enterprises in 2004.Under leadership of Raja, M/s. RAABI Enterprises has transformed its business strategy, adding new business lines that have expanded the company's ability to assist clients and candidates in navigating the changing world of work. His efforts improve the company reputation in the market.Raja earned a Bachelor's Degree from Lahore University in 1989.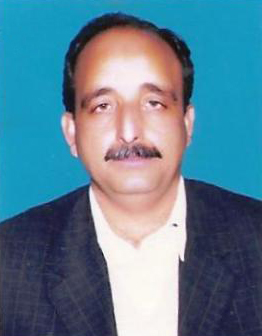 Raja Abdul Razaque
General Manager
aranjum@raabienterprises.com
Abdul Razaque proves himself as a key person for M/s. RAABI Enterprises. He joined the company in 2006 as General Manager. He has overall responsible for office during CEO tour to foreign. He assists the delegations during test/interviews by arranging their boarding and lodging, by arranging test areas during heavy equipment operator's and other skilled workers selection.Abdul Razaque earns Bachelor of Science.  Abdul Razaque is known as a strong proponent of job training and workforce development initiatives.
Sardar Saleem
Overseas Recruitment Manager
Sardar Saleem is associated with M/s RAABI Enterprises from 2012 as Overseas Recruitment Manager – Middle East. He is very outstanding performer with high level of interpersonal relationship skills. He has a good exposure as Marketing/Sales professional especially in the Middle East Countries. Mr. Saleem has a proven track record in delivering excellence in service, an ability to consult and give effective advice, a high level of personal initiative and motivation to succeed and a strong cultural fit in line with our values.
Sajjad Muhammad Afzal
Manpower Recruitment Consultant – GCC
sajjad@raabienterprises.com
Sajjad M. Afzal worked with M/s RAABI Enterprises in 2004 – 2006 as Office Manager where he was responsible for all documentation and office work. He remained part of our team through years and now in 2022 he rejoined the company as full time employee with a designation Manpower Recruitment Consultant – GCC. Sajjad is experienced recruitment professional with an average of 17 years of experience. He has overall responsibility for overseas employment, contract and agreement. Sajjad earns Master's degree in Business Administration & Information Technology from Center for Information Technology. Since Sajjad took the helm of overseas the company has climbed the ranks of the Fortune.

Muhammad Qaiser Saeed Hashmi
Office Manager
qaiser@raabienterprises.com
Qaiser Hashmi has overall responsible for Governmental and International Affairs. He is responsible for anticipating the changing dynamics of labor markets and creating innovative services and solutions that will attract, develop and engage talent and help our clients. The main focus surrounds print media coverage of our new demands and utilizes personal contact to fulfill the upcoming demands. Qaiser has more than 15 years' experience in marketing industry.
Khushboo Omer
Financial Controller
khushboo@raabienterprises.com
Khushboo Omer has overall responsible for worldwide finance and accounting functions, including corporate finance, internal/external financial reporting, accounting controls and income taxes. She also manages salaries, bills and invoices.