RAABI is committed to finding you the right staff, right where you need it. We take a consultative approach to recruiting, screening, and placing quality talent to ensure the best fit for your company. We have an entire database of qualified candidates ready to go to work for you.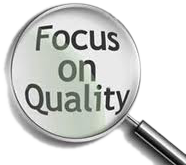 We are the leading recruitment agency for outsource manpower needs in these industries:
– Air Conditioning
– Automobile
– Aviation / Airline
– Banking & Finance
– Building & Road Construction
– Engineering / Heavy Equipment
- Hospitality / Catering
- Factories – IT / Call Centre
- Marine / Shipping
- Medical / Pharmaceutical
- Oil & Gas
- Office Administration
- Operation & Maintenance
- Power Plant
- Printing / Publishing
- Security
Many of our clients have been using our recruitment agency for several years, and we have built up well established relationships with clients. We use a personal approach and will go that extra mile to fulfil our client's requirements for staff.
RAABI Enterprises is recognized by the Government of Pakistan and is a member of the Pakistan Overseas Employment Promoters Association (POEPA). Our Manpower Recruitment Agency is regarded as among the oldest Overseas Employment Promoters in Pakistan.
We're so confident that when you choose to work with RAABI, you'll be delighted with the service we provide